News
Brand Centurion 101 – Our Guide to Brand Asset Management
In today's dynamic markets, every growing organisation is working to achieve a competitive advantage. With tighter budgets, smaller teams, and less resources though, it can very often feel like you are pushing water uphill, especially considering teams are having to work with more communication channels, larger audiences and more assets. For marketing teams within larger organisations, the number of graphics, photography, documents and artwork they have to handle is substantial.
Locating the right asset at speed can be challenging if there are inefficiencies and can slow down time to market. Processes can be put in place however to help manage resources more effectively and improve productivity. For many big organisations, brand asset management tools and marketing portals are indispensable as they remove many inefficiencies. One such tool is Brand Centurion, a powerful platform that helps marketers manage and track all of their branded assets.
What is Brand Centurion?
Brand Centurion is a dynamic platform that enables organisations to access, create and distribute their latest marketing assets quickly and efficiently. As well as being easy to use, it is rich on functionality, enabling organisations to save time and hassle when working with media and collaborating with colleagues. Unlike some brand asset portals, Brand Centurion also enables web-to-print functionality, so teams can create and edit print media via a web browser, which can be sent directly to a print supplier.
No longer do files take an age to source as they are all stored within a user-friendly central repository that can be accessed by all teams across multiple sites.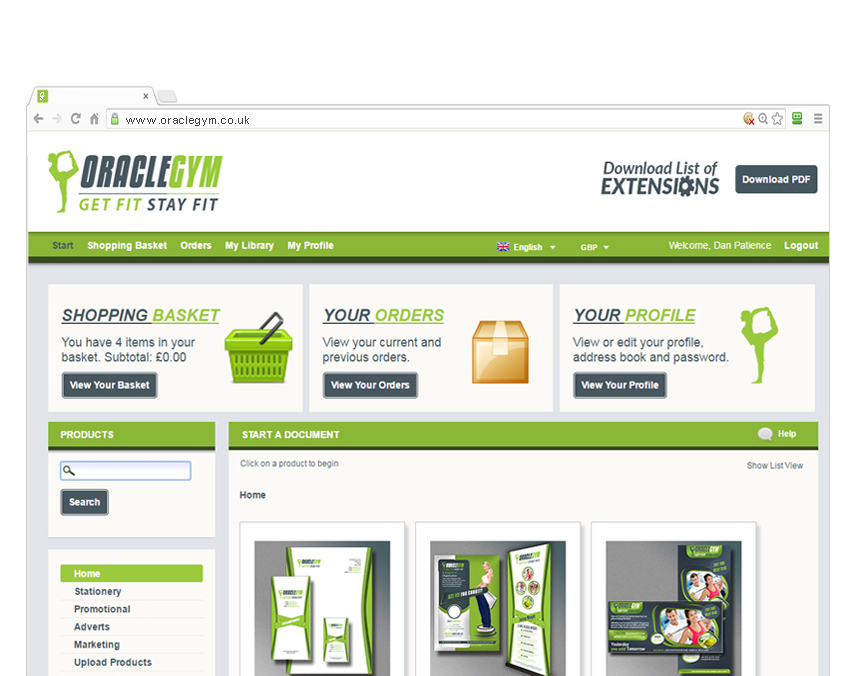 What are Brand Centurion's main features? 
Brand Centurion isn't just a central repository for marketing assets, it also have a wealth of other features to help improve efficiencies company wide.
Web-to-Print
As mentioned above, Brand Centurion offers a web-to-print module, enabling organisations to order their print marketing assets through the portal. As a result, there is no need for professional designers, or complicated or expensive layout tools. New business cards, newsletters, advertisements and banners can be set up in seconds and sent to print at the click of a button. Not only does this reduce expenditure costs, it also massively reduces order and delivery time by using predefined print templates.
Store and Upload
Brand Centurion is used by many organisations to store a number of assets in a number of formats, including brochures, flyers and business cards. By storing all assets on the online portal, they are instantly available to users  across the world. And because it is all hosted online, there is no software to download and you can rest assured your files are safe in the cloud.
Share and Distribute
With Brand Centurion, you can easily and quickly share media files and marketing assets without spending precious time locating files or sending large files by email. Files can be shared in a central repository ensuring everyone has access to the right version, of the right asset.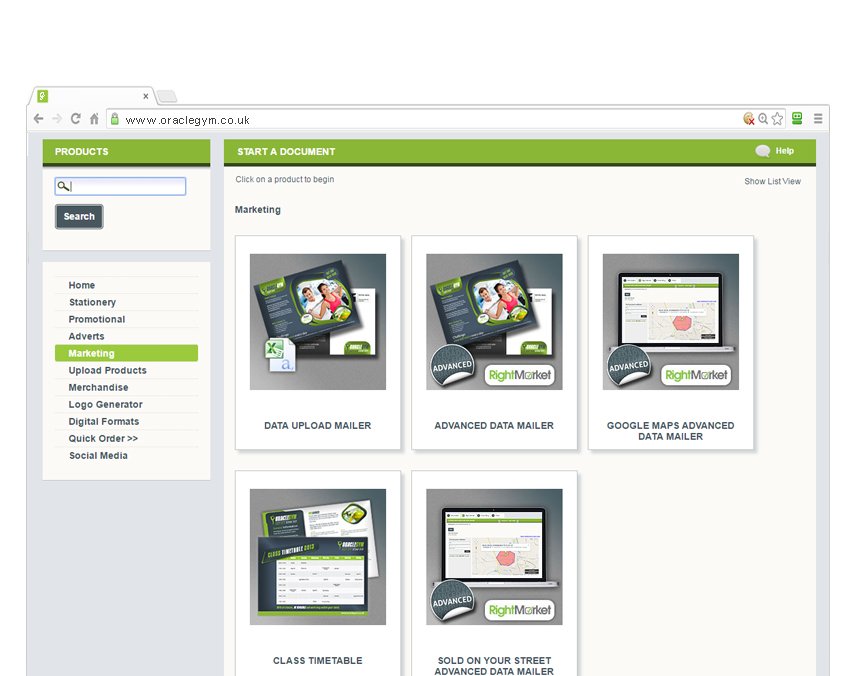 Brand Identity Guidelines
Organisations spend a considerable amount of time and money ensuring their brand is strong and memorable so it's worth protecting. Brand Centurion has helped organisations accurately and consistently produce marketing assets that adhere to brand guidelines.
Dynamic Editor
Brand Centurion's dynamic editor is easy for everyone to use. With simple drag-and-drop, elements such as images, text and logos can be input into preapproved templates. Brand elements that shouldn't be changed can be locked while other elements can be edited with no design skills necessary. As a result, this reduces the risk of brand inconsistencies and amount of time that designers spend artworking assets.
Print Fulfillment
Assets that are created and stored in Brand Centurion are instantly generated into either a web-version or a print-ready PDF. Furthermore, files that need to be printed can be sent directly to a print supplier through the portal. This means a print run can begin without having to pick up the phone or send an email. And because the files are in a print-ready format, there is no need to wait for approval.
CRM Integration
Brand Centurion can be integrated with existing CRM databases, giving companies the ability to send out highly targeted marketing communications. Data can also be purchased through the portal, enabling organisations to send targeted mailers to new prospects with maximum impact.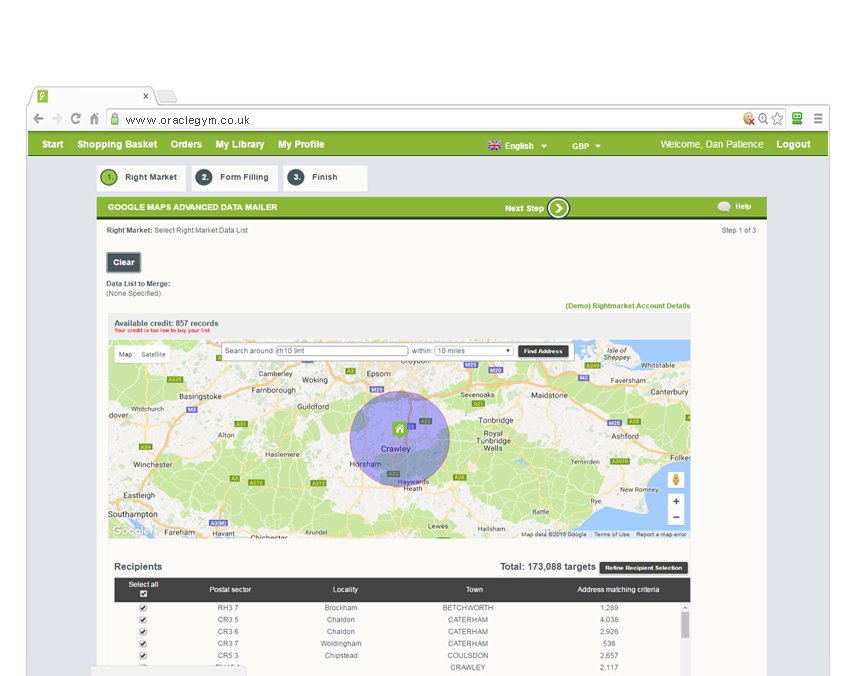 What are the benefits of Brand Centurion
With such rich functionality, there are a wealth of benefits that helps organisations streamline processes, reduce costs and step-up employee productivity.
Time Saving – It is estimated that on average, a marketer or creative will spend an hour a day fielding requests or searching for files. This is valuable time that could be spent on the more important business activities that will actually make money.  Additionally, these inefficiencies can be detrimental to time-sensitive projects and deadlines.
Efficiency – Web-to-print software drastically improves efficiency by keeping all valuable media files accessible. Therefore, the routine task of managing large collections of assets is taken care of.
Save Money – One of the biggest expenses relating to the production of assets is the use of a graphic designer. Brand Centurion makes it easier to edit pre-approved templates and repurpose files. This is a much better use of resource then creating an asset from scratch. Additionally, it provides a secure storage system for all assets so organisations don't waste money repurchasing licensed files.
Online Accessibility – Brand Centurion is web based which means there is no software to download. This means that the portal can be accessed 24/7, anywhere in the world. All you have to do is upload your pre-approved design templates and brand assets, choose who has access to the portal, and then request print runs whenever you need them.
Reduced Errors – One of the biggest headaches related to marketing and branding is employees not sticking to brand guidelines. With a brand asset management portal, this headache can be alleviated as employees will only be able to work from pre-approved templates.
---
Think you could benefit from Brand Centurion? Here are 5 signs you need a brand asset management portal with web-to-print capabilities.
If you'd like a demo or have any questions about Brand Centurion, simply call us on 01293 660722.